Our Featured Product of the Month – SKS774!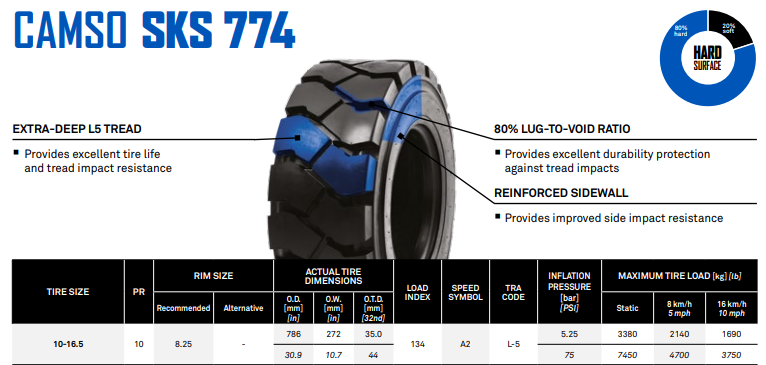 The Camso SKS 774 provides the ultimate in durability and longevity and is suitable for the most severe hard surface applications such as paving, demolition, waste and recycling.
A tough, durable L5 tire solution with exceptionally long life. With enhanced tread and side impact resistance, it's ideally suited to tackle tough hard-surface applications.
You can download the brochure here: Camso SKS-774